All network members can register for our blogging community. Here you can post material about, influenced by, or otherwise related to critical theory or of potential interests to critical theorists. You can also copy from your own personal blog. What is here does not have to only appear here.
Why Join?
The blogging community is a way for members of the Critical Theory Research Network to exchange ideas and get to know one another's work. Through the blogging community, network members can stay in contact with one another regarding issues of common interest. It is a way to quickly get writings to a good community of readers. Not just people who might be interested in your personal blog will get a chance to view your posts. Anyone who might be interested in the personal blogs of any of the blogging community members will get a chance to read your posts. The more people involved, the greater the readership for all of us.
Plus, this will happen without the requirement of going through the typical peer review process of professional journals. Peer review has many benefits, but it is not the be-all-end-all of scholarship. Many writings that may not be created to fit the genre of professional journals have a lot of value. And you are posting to a community space for others who have already demonstrated an interest in critical theory, as well as linking up in the network and community. This connects you directly to like-minded, interested readers.
Joining the research network and the blogging community involves no fees of any kind.
How to Join the Blogging Community
To register for the blog, make sure you have first submitted your information to join the research network. If you have already done this, then hover at the top left of your screen and click on "Register." This will take you to a short form to set up a User account for the blogging community. Submit the short form there, and your blogging User account will in most cases be activated within 24 hours.
---
Sample Blog Entries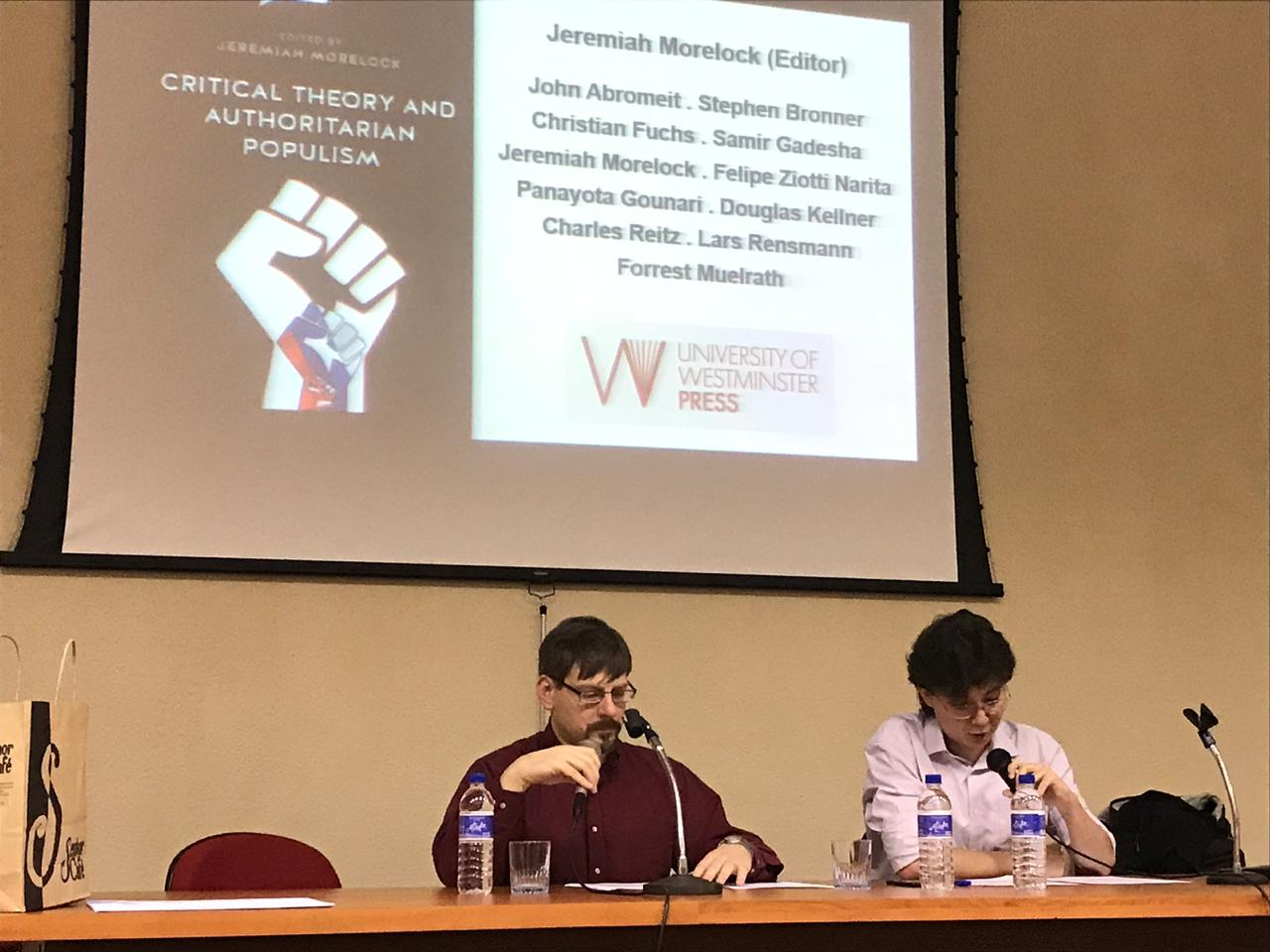 Unesp, Franca, Sao Paulo, Brasil, 11/8/2018. "Critical theory as foundation for the analysis of populism and authoritarianism/Teoria crítica como fundamento para análise do populismo e do autoritarismo" (Jeremiah Morelock) e "Neoliberalismo progressista e o momento populista" (Felipe Ziotti Narita) Author Recent Posts Jeremiah MorelockAdjunct Instructor at Boston College Department of

Latest posts by Jeremiah Morelock
(see all)